QGIS is a free and open source GIS software which you can install on Windows, MacOS, Linux, and BSD. You can add Planets' GeoTIFFs by dragging them into QGIS layer or map view. QGIS will automatically recognize the imagery and locate them properly without any additional input.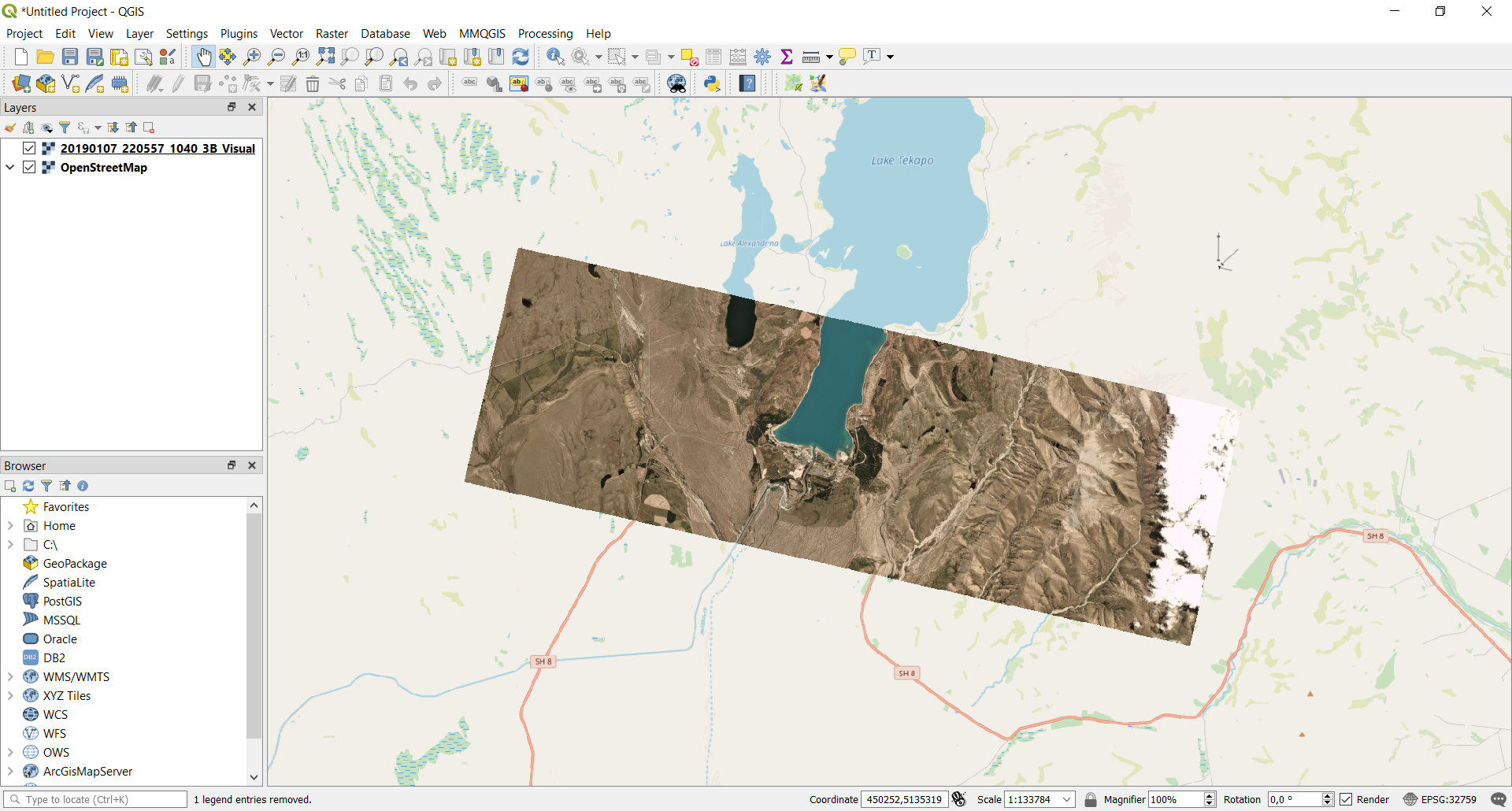 You can open the image properties by double-click on the layer and here are some examples of what you can do within layer properties:
View

Information

such as the coordinate reference system (CRS), extent, unit, compression method, etc.

Under

Symbology

tab, you can change the band configuration to suit your needs.

You can view the distribution of the bands or colors in your raster in

Histogram

tab. The histogram is generated when you click the

Compute Histogram

button.
For more QGIS related, you can explore their documentation.