When you search for PlanetScope imagery, you now have two options to select from: PlanetScope scene and PlanetScope ortho tile. This guide will focus on PlanetScope scenes. For information on the difference between scenes and ortho tiles, see PlanetScope overview.
1. Select "PlanetScope scene" and deselect any other products, like "SkySat collect".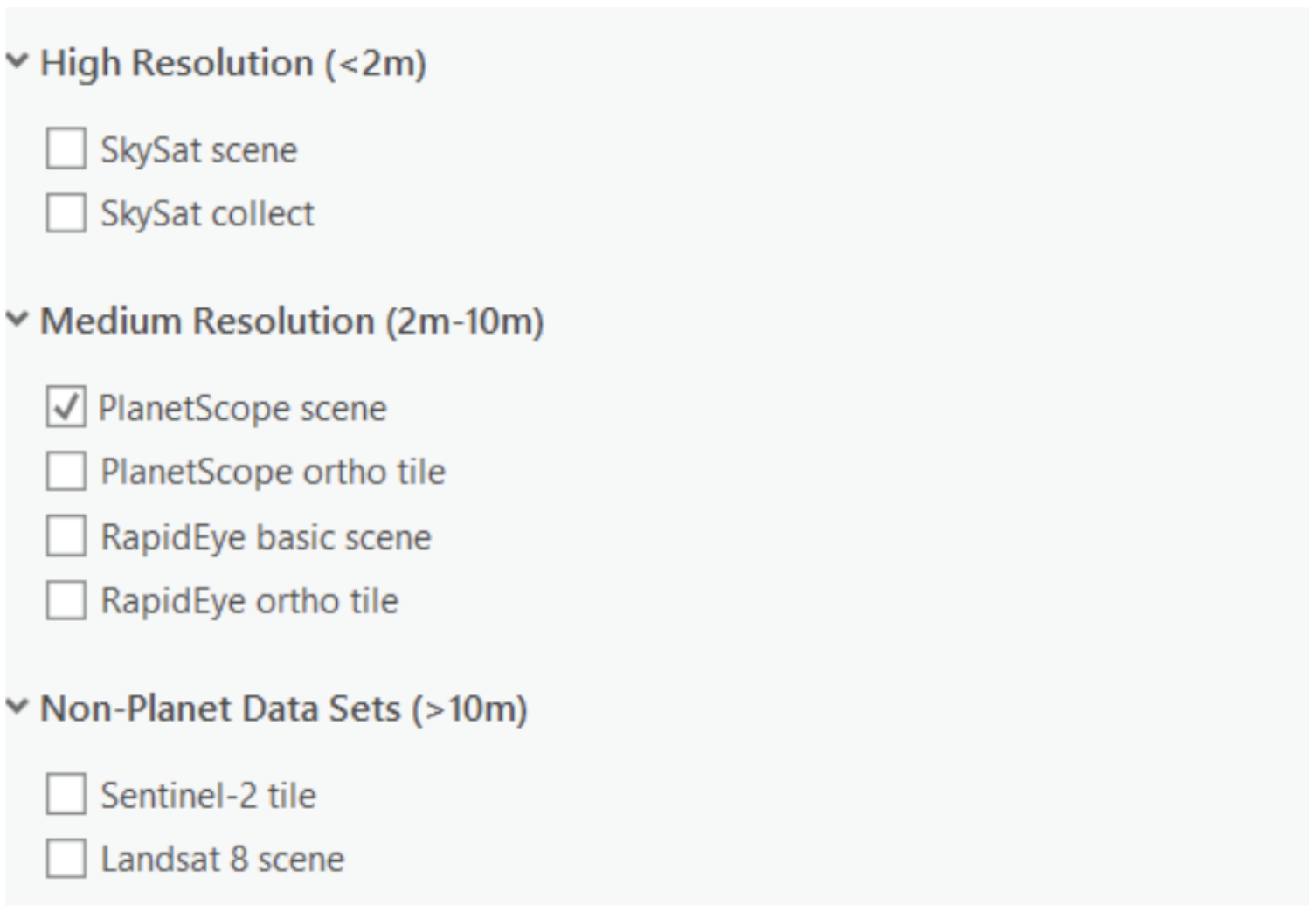 2. A new "PlanetScope Only Filters" section is now available to additionally filter for products which contain different spectral bands or were captured with specific instrument filters. To filter for only products which contain the new 8-band data, select "coastal blue, green II, yellow, and red edge." To learn more about the different sensors and spectral bands that are available, see PlanetScope sensors.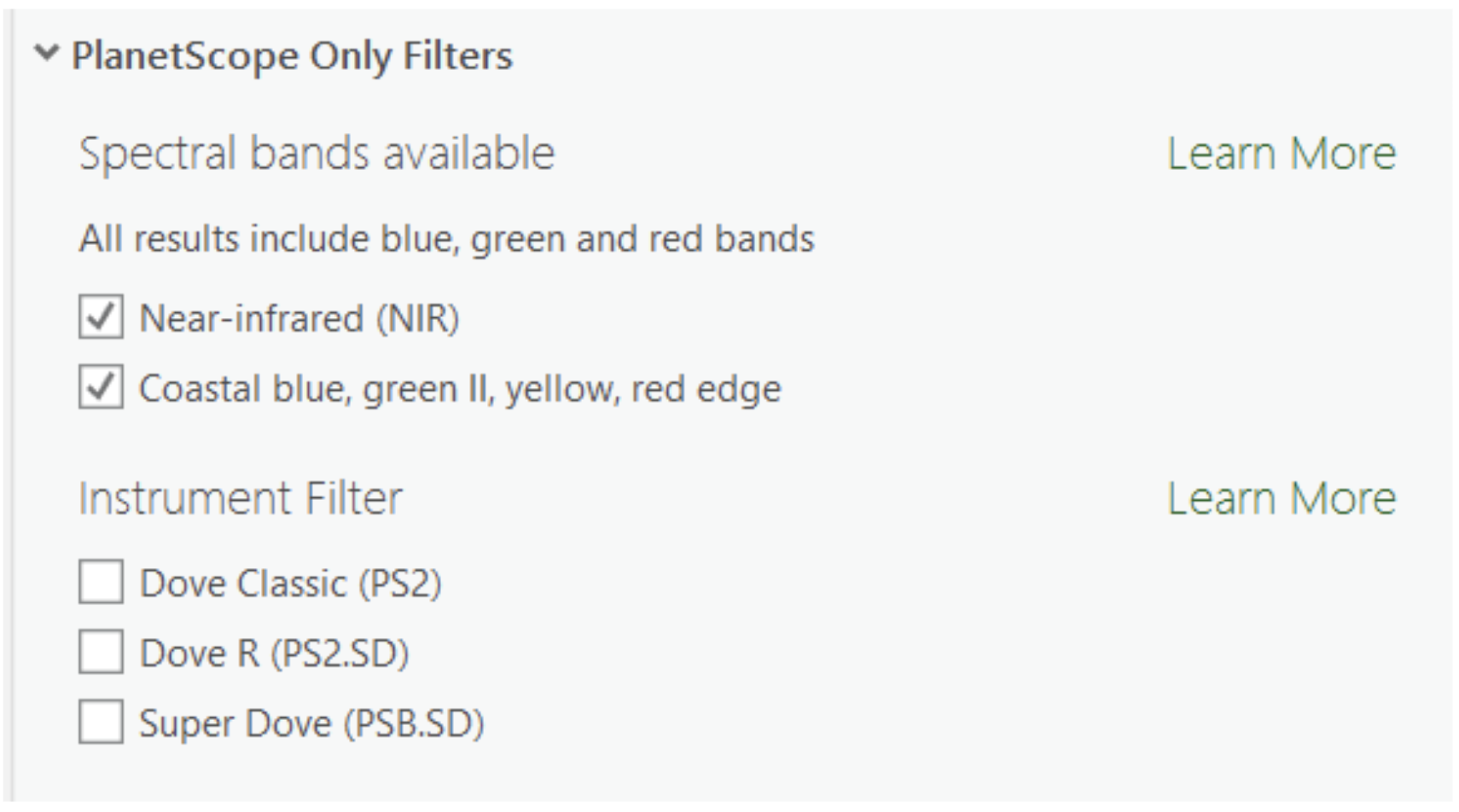 3. Select the Back button, choose an Area of Interest, and select Search. The resulting list of images include only 8-band PlanetScope scenes.