Tasking Dashboard and the Planet Account Page
Now you can access the Planet Account page directly from the Tasking Dashboard.
Quota Usage and Reports on the Planet Account Page
From the Planet Account Page, you can:
View the quota bars for current tasking quota usage.
Run Quota Usage reports for a detailed breakdown of information about quota availability and usage.
Note: The Usage reports do not include Data on orders from before November 17, 2022.
New Basemap
The Tasking Dashboard Basemap has been refreshed to offer a more detailed view. The new Basemap uses imagery from the PlanetScope constellation to navigate and target your area of interest (AOI) more easily. This is especially helpful in areas with few geographical features.
New Filter Option
Track expiring Flexible orders with the Expiring soon filter in Orders by State.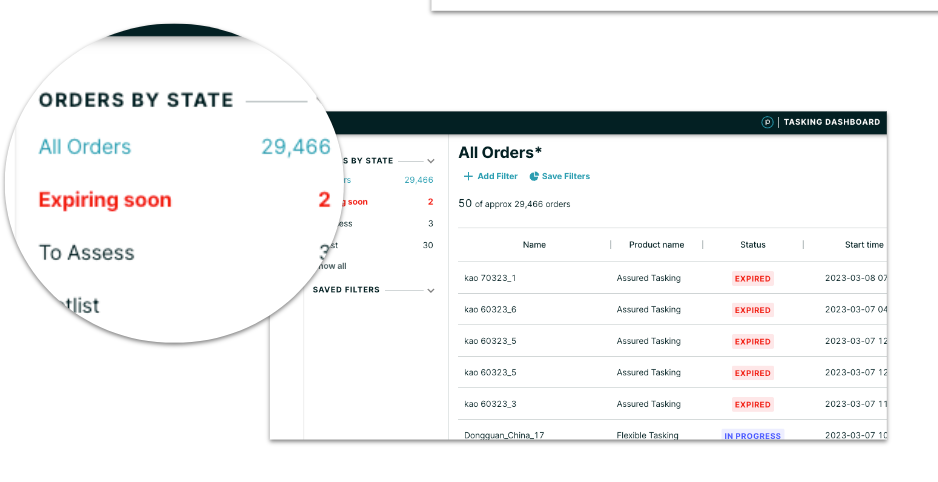 Date Picker
With the date picker, you can select the date range for your imagery search results. Select the Dates to filter your search for one or more date ranges. The dates are UTC by default.