Here are the steps below-

1. log in to Planet Explorer
2. Draw an AOI. As per the screenshot.
​
​
3. Select the images and order scenes. On the next page, you will see the order details. After naming your order and selecting the assets you would like to order, you can apply tools in the third step. Here, enable the option "Clip items to AOI". As per the screenshot below. ​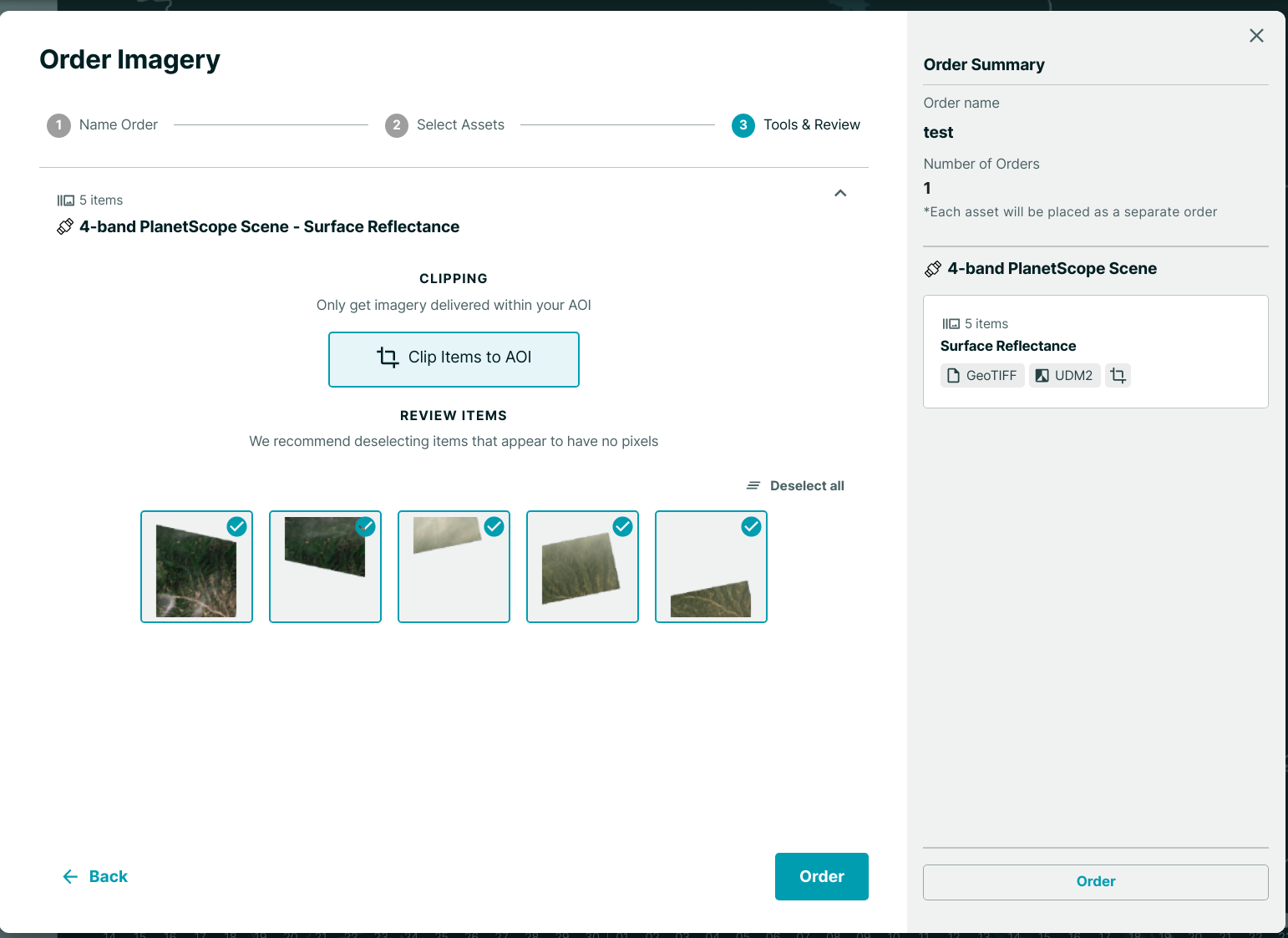 4. After enabling, place the order now. You are all set! It will significantly reduce the amount of quota used for each order. And you can order more images with the remaining quota.